Podium, Two – Football Anecdotes – an exhibition that explores the broader significance of football beyond the realm of professional play. Echoing the words of Sócrates, who stated, "My political victories are more important than my victories as a professional player. A match finishes in 90 minutes, but life goes on."
Football stands as one of the most significant events in human history, capturing the hearts of people worldwide. However, the rise of the global market and prevailing economic systems, coupled with the notion of "football for football," have overshadowed its social and political functions. In today's world, football, like many other events, is shaped by capital turnovers and market forces. Nonetheless, beyond the professional domain, the social and political dimensions of football can still be observed.
Football has evolved into one of the world's most lucrative industries, resulting in the corporatization of local teams and the transformation of their social identities into mere economic entities under the guise of professionalism. Every child passionate about the game dreams of joining the world's renowned clubs. Yet, it remains evident that football is a social phenomenon, shaped by and meant for people, providing them with a platform to express their demands and concerns. Football extends beyond its on-field essence; it becomes a space where individuals can vocalize their social and political aspirations.
This exhibition serves as our narrative of football, capturing the essence of the sport that we know and love—a reflection of football's impact beyond the game itself.
The exhibition was held on September 14, 2018.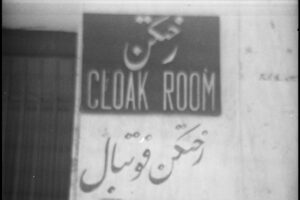 Before the establishment of the Iranian Football Federation, Amjad-o-Nezam (Amjadolsaltaneh) made a deal to sell his garden at a reduced price with the condition that
Read More »